The Social Center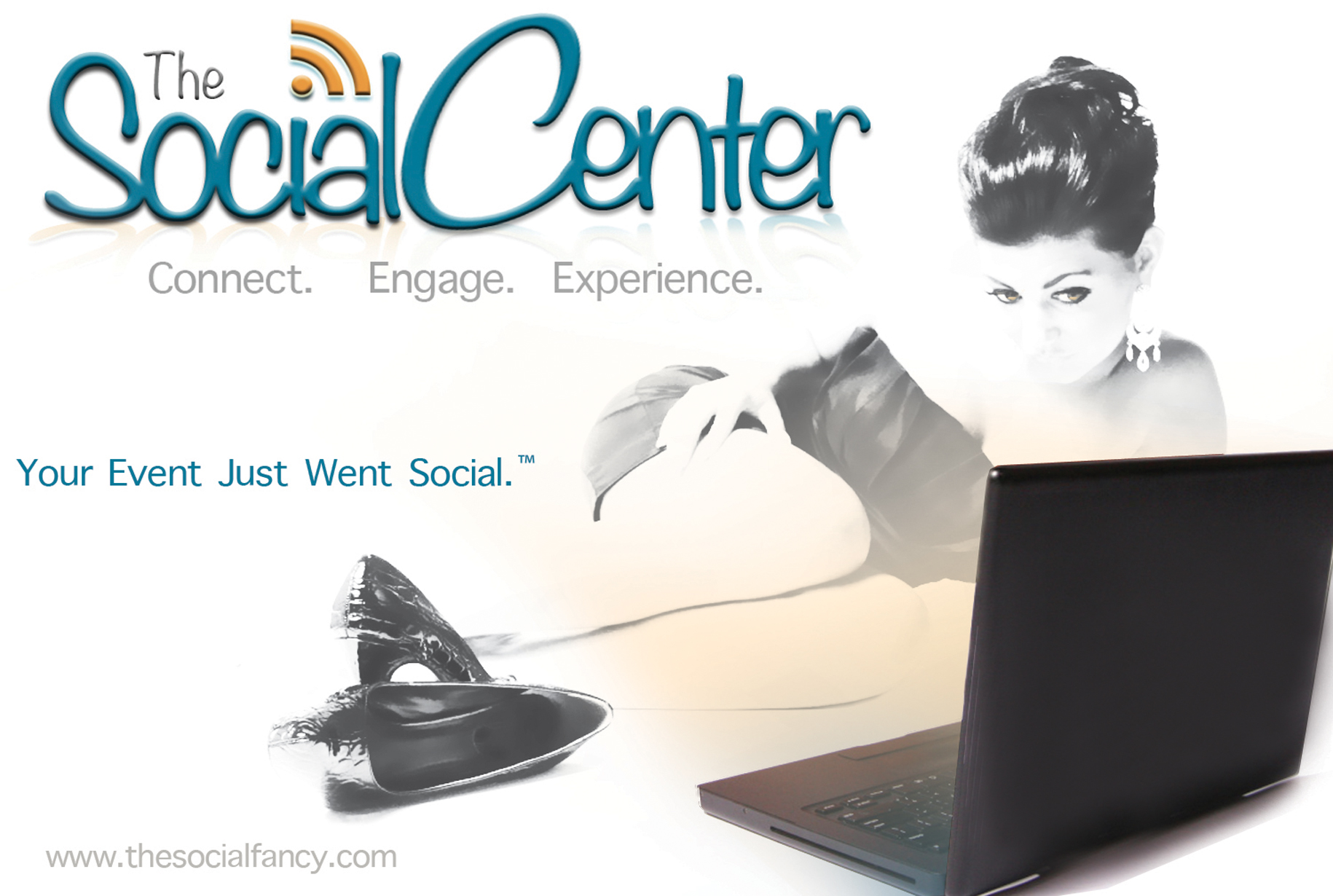 THE SOCIAL CENTER (TSC) is a highly interactive social experience that allows brands, sponsors, and event organizers to engage event guests and connect with a social audience.  TSC creates real-time social media syndication, speedy curation, live interviews, and branded content that drives traffic to pages and stimulates conversations to maximize ROI.  CMR tools are used to manage, monitor and track event activities, conversations and stories to further facilitate engagement.
This highly interactive CENTER offers invaluable on-site exposure and social media interactions. Additionally, brands can connect with VIP guests, celebrities, bloggers, and other event attendees while creating buzz throughout the 'socialsphere'.  TSC creates added value for event planners, promoters, and sponsors.
THE SOCIAL CENTER is comprised of 3 different divisions; Social Lab, Social Suite & Social Lounge that allows for the optimal social experience. While features vary slightly with each option, each section offers invaluable marketing components and is fully customizable. From VIP experiences to exclusive event coverage, The Social Center is perfect for large expos as well as small intimate events.
Amenities:
• Up-to-the-minute status updates across social platforms (Twitter, Facebook, Foursquare, Flickr, Tumblr, etc.)
• Digital dashboards displaying interview line-ups, celebrity check-ins, and important announcements
• Live video and social streaming with real-time activity feeds
• Branding opportunities with brands or event sponsors
• Interviews with VIP guests, celebrities, executives, brand reps and bloggers
• Exclusive stations for bloggers, press, and key influencers
• Branded Photo-backdrop (allows for co-branding opportunities)
• Article and Video Syndication in real-time
• Exclusive offers, contests, and give-a-way inclusion
• High tech computers, tablets, iPads and other devices
• High Definition plasma screens and touch screens
• New technology and product demonstrations
• QR Code & Mobile application integration
• Charging Stations (for laptops, phones, gadgets)
• Dedicated WiFi access point(s)
• Professional catering options
• Pairing with gifting suite
Benefits:
• Facilitates conversations and interactions around a particular product, event or brand
• Encourages relationship development (connect with clients & engage new prospects)
• Increases exposure and viralbility for products, events or brands
• Engages and attracts targeted audiences
• Tells compelling product and / or service stories
• Offers added value for Sponsor & Vendor (offer deliverables)
• Drives likes and followers while capturing moments in real-time
• Capture and share photos, video, and other content onsite in real-time
• Run exclusive contests, offers, and promotions
• Monitors audience's growth
• Produces engaging content across multiple properties
• Produces a constant message
• Provides event updates and feedback
• Maintains buzz pre and post event
• Leverage existing web content